A yacht vacation can be an incredibly luxurious and enjoyable experience. It offers the opportunity to explore beautiful coastlines, secluded islands, and pristine waters while enjoying the comfort and amenities of a private yacht. Here are some aspects to consider when planning a yacht vacation:
Destination: Choose a destination that suits your preferences. Popular yacht vacation destinations include the Mediterranean (French Riviera, Greek Islands, Croatia), the Caribbean (British Virgin Islands, Bahamas, St. Barts), and Southeast Asia (Thailand, Indonesia, Maldives). Consider factors like weather, scenery, culture, and activities available in each location.
Chartering Options: Decide whether you want to charter a crewed yacht or bareboat charter. Crewed charters provide a professional crew, including a captain, chef, and other staff, who will take care of all the details, such as navigation, cooking, and cleaning. Bareboat charters allow you to captain the yacht yourself if you have the necessary qualifications or hire a captain separately.
Yacht Selection: Choose a yacht that suits your group size, preferences, and budget. Yachts come in various sizes and styles, ranging from motor yachts to sailing yachts and catamarans. Consider the number of cabins, onboard amenities (such as a swimming pool, jacuzzi, or water toys), and the overall comfort and luxury level you desire.
Itinerary Planning: Work with your charter company or yacht broker to plan an itinerary that includes your desired destinations and activities. Consider factors like cruising distances, anchorages, marinas, and local attractions. Be flexible and allow for some downtime to relax and enjoy the yacht itself.
Activities and Excursions: Yacht vacations offer a wide range of activities, such as swimming, snorkeling, diving, fishing, water sports (jet skiing, paddleboarding, kayaking), exploring islands, visiting local markets and restaurants, and enjoying the onboard facilities. Discuss your preferences with the crew, who can arrange activities and suggest local attractions.
Provisions and Catering: Communicate your food and beverage preferences to the crew or chef beforehand. They can prepare meals according to your tastes and dietary requirements. Some charters offer all-inclusive packages, while others require provisioning separately. Ensure you discuss this with your charter company or yacht broker.
Safety and Insurance: Prioritize safety during your yacht vacation. Ensure the yacht is equipped with necessary safety equipment, and the crew is knowledgeable about safety protocols. Check the insurance coverage and clarify any doubts or concerns with your charter company or insurance provider.
Packing: Pack appropriate clothing, including swimwear, casual attire, and any formal outfits if you plan to attend events or dine at high-end restaurants ashore. Don't forget essentials like sunscreen, hats, sunglasses, and personal medications. It's also advisable to pack lightweight luggage for convenience on board.
Remember to check the specific requirements and regulations of the country you plan to visit, especially regarding travel documents, customs, and health protocols. Enjoy your yacht vacation, and savor the luxurious experience of cruising the open seas in style and comfort!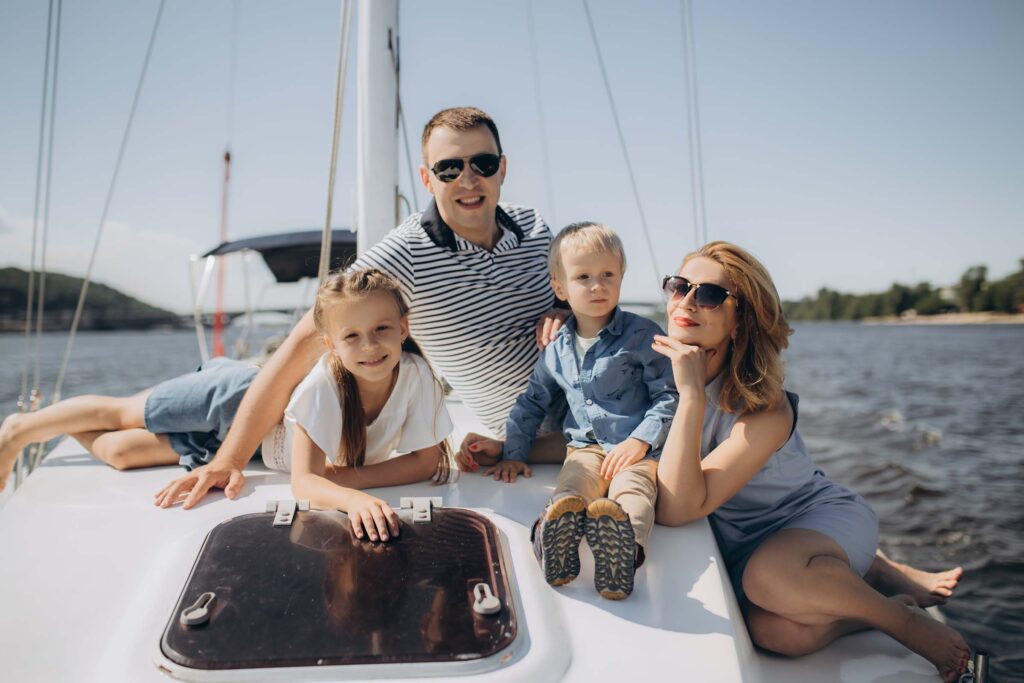 The post Yacht Vacation first appeared on Rent Boats and Yachts.
The post Yacht Vacation first appeared on Compraventa y alquiler de yates.